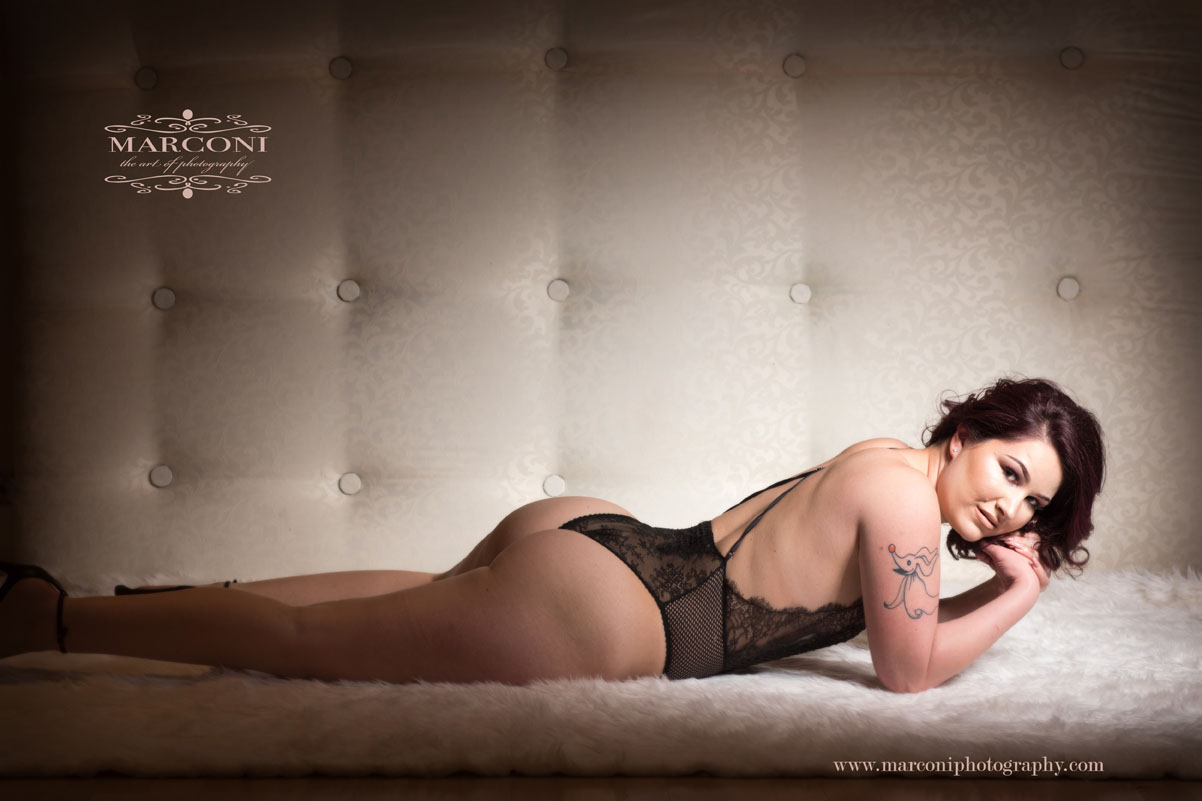 Boudoir Photography
Here is an article I found on a blog that I thought might help or answer some questions about Boudoir Photography.
"Boudoir photo shoots in many ways are scary. They involve getting half-naked in a studio in the presence of strangers to get photos taken and for all women and human beings in general, posing half-naked with people you haven't met or lived with before can be daunting and easily creates tension. No matter how hard you or the other party may try, it will probably still feel uncomfortable to a huge extent. It is something that most women have on their bucket list but lack the guts to try. However, for the most daring women, they try and mostly it goes better than they thought. For the less daring ones, a little bit of wine or champagne to take off that bad and uncomfortable feeling does the trick.
Be it as it may, there are several reasons that justify why boudoir photography could be just that different thing you have been waiting for. Or looking for. Boudoir photos if done well have very positive results on a lot of things about yourself. Among the many reasons there are, I just wanted to share this 10 reasons that I find very important for us, our bodies, our confidence and the whole outlook when it comes to taking boudoir photos.
1. Boost self-esteem
Mostly, being you and knowing that the you that is happens to be very awesome is just a priceless feeling. Every woman on earth has that bad feeling about a part of their body that they don't like. It could be something you cannot change and especially so, it usually is something that you cannot change. Such feelings towards some parts of your body as a woman results in very low self-esteem and low levels of confidence especially when the part of your body is very open to other people to see.
In several circumstances in boudoir photography you will see that most people emphasise their most loved parts during the photo shoots which is very fulfilling eventually. When you see the photos, you won't mind about the extra body fat, you will probably even wonder why you were worried about parts of your body initially. Boudoir photography boosts your self-esteem in good measure. The only reasons celebrities and non-celebrities alike visit the plastic surgeon's office is because they hate their bodies or parts of them. Such hatred results in low self-esteem, but boudoir photography teaches us to embrace ourselves, to be free with our bodies and to love that the us that is happens to be very beautiful indeed.
2. Fun
Obviously, during the first few minutes of the shoot you'll feel a little uneasy. However, as you get more involved with your boudoir photographer you realize that it's turning into every bit of fun you didn't imagine it could be. The uncomfortable feeling begins to disappear and eventually just dies down. Every move you take in that studio or hotel room becomes more fun and believe you me, you'll keep laughing through the session.
If you haven't had a good laugh for a while and are certainly feeling low about yourself and your life in general, boudoir photography is your ultimate savior of the day. You'll pose in positions you haven't posed in before while taking a photo, you'll interact with an amazing stranger as your photographer and have fun while at it. It's fun and you shouldn't miss out.
3. Rejuvenate romance
Most times, women underestimate how far boudoir photography can go in making your love life all rejuvenated. Even if for a day, week, month or so. Boudoir photography allows you to view yourself in ways you never did before. Even better, boudoir photography also includes couples sometimes. Want to ask your man out on a date? Make it a boudoir photo shoot just for both of you.
For couples, boudoir photography can go a long way in rejuvenating the love that always seems to disappear every once in a while in marriages. Both of you half-naked, shooting photos and posing in romantic styles, such things don't even happen in the sweetest of marriages. This is a chance for you and your partner to find out those awesome things about your bodies that you had forgotten about or stopped appreciating.
4. Discover and appreciate yourself
There are several things you haven't discovered about yourself. You never know these things until you try. If you are willing to discover, maybe I'll shed a little light into some things you will discover about yourself. It could be your body, maybe that little weight you gained isn't that bad looking after all so you should accept yourself as a beautiful woman, or you probably lost some considerable amount of weight you want that captured in awesome photo shoots to see and discover the change in a well documented album. Or you probably don't appreciate your skin so much, boudoir photos will make you see the difference in what you think you look like and what you really look like. Truth is you look beautiful and your skin is just the right measure, you just don't know it yet.
5. Intimacy on camera
For couples, intimacy in camera can be very thrilling. You know you're getting a little intimate with each other and playing around with each other's cheeks or hair in front of camera and it all sounds mad fun. It's the camera and the fact that everything is directed to bring out the best of playfulness that excites couples during boudoir sessions. Kissing on camera has always looked viable, at least for all of us. We could keep those photos hidden but we love to look at such every once in a while. As a couple, your best shot at getting intimate on camera in a classy way is going on that boudoir photo shoot soon.
6. A special gift for your man
I can utterly assure you that every man would kill to see his woman dressed half-naked in a sort of creative way. Imagine giving your husband photos of you dressed in a shredded pair of stockings and nothing else as his birthday present? Well, that would hit home. Especially if you tried to pull a favorite playful cheeky mood and look. It could be a sensual and sophisticated look or a more down-and-dirty-come-and-get-me-am-waiting-to-be-saved look. You could never go wrong even for Valentines day with this.
7. Feel yourself in sexy lingerie
One of the most interesting things about boudoir photos has to be the outfits. The photo shoot allows you to be dressed in ways not deemed sexy except on camera when there is a great photographer taking the shots. I mean, if you walked on the streets dressed like the lady on our featured image people would consider you insane. Rest assured no one would put the word sexy in the description because people would judge you and think you are trying to get some attention you didn't receive as a child. But as a photo, look at it. It looks all sexy all the time.
Boudoir photography allows us to get creative with outfits you never wore before. You want to try this pants with that top or bra, you want to wear some boots with a T shirt or or a bra and some stripped belts high on your thighs. These are outfits you wouldn't think of when you're sane, but because boudoir photo shoots require you to be insane and wear things you dreamed, it's all fun and it gives you the opportunity to feel you beautiful body in sexy lingerie.
8. Find a new interesting asset on your body
Most of the time when women are questioned about the part they like most on their body they say they like their hair, or maybe their eyes. Most times it is either the eyes, hair or smile. But how would you like to find a new interesting part of your body you didn't think was interesting before? We all would.
Boudoir photography can help you find out about your body in several ways. When the photos are out you will see that there is a lot more about your body to love than your beautiful eyes, hair or smile. It could be your arms, or your legs. It could be anything really and don't be afraid to find out.
9. If you are single, now is a good time to bring sexy back
For once, instead of cutting your hair or changing your whole dressing style and feeling insecure and pitiful about yourself because you are single, now is a good time to go get that sexy feeling on you. Walk down the street, buy some crazy lingerie and take yourself to the nearest boudoir photography studio and get shooting. You will love the photos so much you'd want to show them to your ex so he can realize how stupid he is for loosing you. You probably shouldn't, but I know you want to.
10. Celebrate that you are a woman.
It is difficult being a woman. Most times life isn't easy for a woman and for every body else. Whether you are pulling through or not, you should celebrate yourself and your gender, and that you are where you are today and not where you were yesterday, which essentially means you are growing. Being a woman is so special you deserve to go on an amazing photo shoot to celebrate the far you have come."
SaveSave
SaveSave